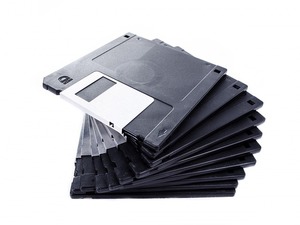 You've done it; you've created a website and it's live. You poured a lot of effort into the website, and you're incredibly proud of all of the things you've done. Your content is perfect. Your pictures are perfect. Your call-to-actions took a long time, but they're perfect. Everything is perfect until something isn't. Then you're left wondering why you didn't have another copy of your website so that you didn't lose all of that time, energy, and effort.
Or maybe you're not wondering that at all, and you think that website backups are completely unnecessary. Here are just a few reasons you may want to reconsider that stance immediately.
Hiccups on Their End Happen
Whatever host you have is responsible for your data, and you never know what might happen. You don't control who they are and what they do, so you never know what's in the cards. Maybe the host has a database hack. Maybe they go offline for some unknown reason and when they come back online, websites have been restored to prior versions of themselves or are, in fact, missing. Maybe it's something small, but what if it isn't? It's important to account for the things you cannot control when it comes to a website.
Hiccups on YOUR End Can Happen
You're playing with your site because you noticed an error you hadn't noticed before, or maybe you're perfecting your pretty 404 error page. Whatever the reason, you're deep into the bones of your website, and you sneeze and something happens and you're not sure what because your eyes were closed. All you know is that your data is gone and control + z isn't working to get it back. What do you do then? Consult your backup, of course – if you have one.
It Isn't Unreasonably Priced
If you want something that auto-backs up your website every 45 minutes, then you may be putting out a few dollars a month to make that happen, it's true. However, even that won't cost you much, and there are many backup options that are free. Websites built on WordPress have plugins that can have a backup ready for you at all times, and some even allow you to download that backup so you have a local copy, too. Otherwise, there are countless tutorials on how to create your own backups through your host.
Finally, It's Easy – So Why Not?
Here's a fact: it's almost always a cinch to back up your website, but a huge pain if you don't happen to have a copy ready and on hand. Once you learn how to do it (or hire someone else to do it for you), it's done and you don't have to worry about it often, even if it isn't an automatic backup and you have to do it manually when you make site changes.
Overall, it's easy, cheap, and you can never account for every mistake someone is going to make – so why not create a website backup today?