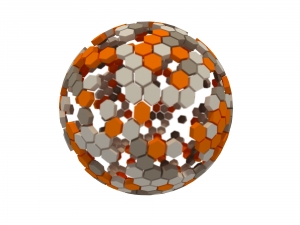 Mark Zuckerberg, along with Nokia, Samsung, Qualcomm, and several other large tech companies, are going to attempt a feat that would change the world forever: they want to bring Internet to the five billion people who don't have access.
Zuckerburg, who owns and maintains Facebook, said this about the project in a statement: "Everything Facebook has done has been about giving all people around the world the power to connect. There are huge barriers in developing countries to connecting and joining the knowledge economy. Internet.org brings together a global partnership that will work to overcome these challenges, including making Internet access available to those who cannot currently afford it."
The group's plans aren't past the preliminary stages yet, but they plan on reaching out to device manufacturers and wireless operators to bring Internet to the 66% of the world that isn't privileged enough to have access. Like any business plan, the first steps are small, but powerful. Their first goal is to make mobile connectivity more affordable, and then they want to reduce the amount of data that's required to run apps and browse the Internet. This way, getting on the Internet is cheaper financially and data-wise.
The final goal of this group is to offer financial support and advice to new business ventures that find ways to lower the cost of accessing to the Internet. This offer will be extended to developers, mobile operators, and other technology businesses that may be interested in exploring low-cost mobile options but haven't had the funds to do so.
Of course, there is a secondary benefit that Zuckerberg has not failed to notice, which is that with more people connecting to the Internet, the chances of Facebook continuing to grow are higher. However, Zuckerberg believes this will benefit Facebook as much as it will benefit the people who sign up; the more people who come together on the social network, the stronger and more powerful the community.
Bringing Internet to five billion people would be revolutionary, and would bring job opportunities, knowledge, and information to those who need it.